Comprehensive Risk Analysis & Reporting
Critical Asset Identification
Incident, Downstream & Upstream Impact Analysis
Redundancy & Resiliency Reviews
Solutions Planning
Why Business / Operational Continuity Planning?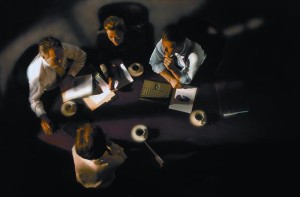 When business is disrupted, the implications can be far reaching, not only could it result in a loss of immediate revenues, it could affect long-term revenue generation in the form of adverse reputational issues or even regulatory impact for some of the more regulated businesses.
Insurance may cover some of the cost but will not replace customer confidence. A robust business continuity/recovery plan is essential. Statistics show that the majority of all businesses do not have an effective business continuity / recovery plan. For those which do have a plan, solutions have been found to be outdated, inadequate or do not address the risks associated with the specific geography.
ARC has the expertise to partner with businesses and identify threats, assess impact, and develop continuity / recovery plans.
ARC Business Continuity & Recovery Services
Development of a business continuity plan normally includes four steps:
Carry out two level criticality analysis:

Identify the overall criticality of the operation in a broad sense; what would be the upstream and downstream impact if the operation goes off-line
Identify critical components of the operation, which if interrupted, cause downtime

Profile threats and risks – identifying threat types, likelihood and probable frequency of events.
Carry out business impact analysis and identify time-sensitive or critical business processes and the resources that support them.
Carry out a business technology review to identify which technologies are critical and how they could be replaced / supported during an incident.
Identify levels of redundancy and resiliency associated with the identified critical technologies and processes.
Develop business continuity plans to respond to, manage and recover from a business disruption.
Conduct training for business continuity team
Assist clients with testing and exercises to evaluate recovery strategies and the plan.
ARC provides a comprehensive and professional approach to business continuity / recovery planning. It should be noted that all business continuity solutions must be accompanied by a crisis and emergency response plan, which ARC can also develop as part of an overall business risk strategy.
Incident-Response Services
ARC can also assist with on-site incident management. We would typically be engaged as an independent advisor to work with the crisis team, advising where needed. ARC would remain in place until the problem is resolved and plans are in place or until the business has returned to normal operations.
Why ARC?
ARC is a pure risk consulting firm; our solutions are developed to serve only the best interests of the client. ARC consultants have been providing risk mitigation services for large corporations, small businesses, and various governments throughout the Asia-Pacific region for more than twenty-five years.
ARC always works discretely within the legal framework of the country in which the services are being provided. Customer confidentiality, tact and diplomacy are assured.